The Board of The Pensions Regulator meets around eight times a year and is made up of the Chair, non-executive members, the Chief Executive and executive directors.
All Board members are appointed by the Secretary of State for Work and Pensions following open competition.
Their key responsibilities are:
overseeing TPR's strategic direction and making key decisions on policy
ensuring TPR is properly run as a public body and has effective internal controls
ensuring that statutory and administrative requirements for the use of public funds are complied with
Sarah Smart - Non-Executive Chair

Biography
Sarah was appointed Chair of The Pensions Regulator in June 2021.
Sarah is an experienced Non-Executive Director and Independent Trustee. She is a qualified Chartered Accountant and has held a portfolio of non-executive and advisory positions. She was a member of the Board, Senior Independent Director and Chair of the Audit and Risk Assurance Committee of TPR from 2016 to 2021.
Sarah has spent over 20 years in the pensions industry in a variety of different roles. She was Chair of TPT Retirement Solutions from 2010 to 2018, has worked with both London Pensions Fund Authority and Lothian Pension Fund, was an independent member of the Investment and Funding Committee for Unilever UK Pension Fund and chaired the Financial Times Pensions Governance Committee. Outside of pensions Sarah has been closely involved in social investment, sitting on the boards of both Social Investment Scotland and Big Society Capital, where she was also Chair of the Audit Committee. She also chaired the Audit Committee of UK Athletics.
Prior to moving to a portfolio career, Sarah worked in the investment management industry. She spent nine years with Standard Life Investments and was latterly responsible for developing and managing liability-driven and absolute return investment solutions for institutional investors. Sarah is highly respected within the pensions industry and has won many accolades for her innovative approach to pensions.
Role
The chair has strategic leadership responsibility for TPR.
The role includes:
chairing TPR's board, keeping under review the strategic direction of TPR, and leading TPR in the fulfillment of its statutory objectives and functions:

to protect the benefits under occupational and personal pension schemes of, or in respect of, members of such schemes
to reduce the risk of situations arising from which may lead to compensation being payable from the Pension Protection Fund
to promote and improve understanding of, the good administration of work-based pensions schemes

chairing the committee of non-executive members, to discharge the non-executive functions of TPR, including that the internal financial controls secure the proper conduct of its financial affairs
working with TPR's chief executive in ensuring that TPR's internal operations are conducted effectively and with maximum efficiency toward achieving its objectives and functions
communicating on behalf of TPR with key stakeholders, and ensuring stewardship mechanisms are in place and operating effectively
Nausicaa Delfas - Chief Executive

Biography
Nausicaa Delfas was appointed Chief Executive of The Pensions Regulator (TPR) on 1 April 2023.
Before joining TPR, Nausicaa Delfas was Executive Director, Governance, at the Financial Conduct Authority (FCA). Until October 2022, she was Chief Executive and Chief Ombudsman of the Financial Ombudsman Service (interim), clearing its backlogs, and spearheading its strategic, operational and digital transformation, resetting the organisation for the future. Before that, as Executive Director of International she was responsible for the FCA's international and Brexit strategy and delivery. She has also served as the FCA's Chief Operating Officer, and previously held other senior roles at the FCA and FSA, including in Supervision, Enforcement, Risk and Policy, across retail and wholesale sectors. She has led innovative and complex transformational initiatives, driving changes in regulation and culture. Before joining the FSA, Nausicaa trained and qualified as a solicitor at City law firm Freshfields in London.
Kirstin Baker - Non-Executive Director

Biography
Kirstin Baker has over twenty years' experience in economic and finance roles in the civil service and was most recently Finance Director at HM Treasury. She previously worked as a senior policy official in the Treasury, heading the team responsible for co-ordinating public spending and managing many of the Treasury's interventions in individual banks in the wake of the 2008 financial crisis.
Kirstin's earlier career was in EU policy and she worked as a competition official in the European Commission. She has also worked for the Scottish Government, leading policy on infrastructure investment.
Kirstin is a Non-Executive Director and Inquiry Chair at the Competition and Markets Authority. She is also a Non-Executive Director at University Hospitals Sussex, an independent member of Council at Sussex University and a member of the audit committee of Clarion Housing Group.
Kirstin was awarded a CBE in 2011 for her work during the financial crisis.
Mandy Clarke - Non-Executive Director

Biography
Mandy Clarke is a chartered HR professional with over 20 years' board level experience in international organisations in a variety of sectors including professional services, defence, engineering and support services. She has undertaken executive roles globally, and now operates a management consultancy providing strategic HR, organisation development and project services to clients in the UK and overseas.
Alison Hatcher - Non-Executive Director
Biography
Alison Hatcher is CEO of HSBC Retirement Services Limited which supports the HSBC Master Trust. Previously she worked as Global Head of Pensions in the Client Strategy team. Alison is one of the founders of Women in Pensions, an industry group with representation from most pension schemes globally. She is part of the PLSA Diversity Advisory Board, Efama Pensions Standing Committee, and a member of the investment sub-committee for Warwick University.
Katie Kapernaros - Non-Executive Director

Biography
Katie Kapernaros is an experienced executive in the IT Industry, spending most of her career at IBM, managing large operational teams and budgets. She has lived and worked in Australia, Singapore and the UK, and has managed teams across the world. One of her notable projects was working on the Sydney Olympics.
She now has a portfolio of non-executive roles in the public sector, covering digital, property and health organisations. She has done a lot of voluntary work in the charity and sports arenas, and is a Fellow of the British Computer Society, where she also volunteers on some of their committees.
Chris Morson - Non-Executive Director

Biography
Chris Morson joined the board of The Pension Regulator in April 2020.
He has previously been a Non-Executive Director and Audit Committee member at DVLA from 2013-2020, and at HM Land Registry from 2018-2020 where he has been interim chair of the Audit Committee and a member of Remuneration Committee.
Chris was previously a Non-Executive Director at the Money Advice Service (now part of Money and Pensions Service), as well as Audit and Risk Committee and Nominations Committee member. He is currently a Non-Executive Director at Royal London Asset Management.
He has spent much of his executive career in financial services. Most recently, he has specialised in digital transformation at scale, as Managing Director of the digital business of RBS / NatWest, and then at Virgin Money. Prior to this, he held senior roles as a Strategy Director, Managing Director of a European consumer finance business and as an Operations Director.
Earlier in his career, Chris worked as a management consultant with Price Waterhouse.
Chris has a BSc in Banking and Finance from Loughborough University and attended the London Business School finance programme. He holds an MBA with distinction from Cranfield and has also completed the Financial Times Non-Executive Directors diploma.
George Walker - Non-Executive Director

Biography
George Walker is Chair of the Scottish Housing Regulator and Interim Chair of the Scottish Charity Regulator. Prior to this, George held several board positions in Scottish social and health care organisations and executive roles with Standard Life Investments and Friends, Ivory & Sime.
Paul Neville - Interim Executive Director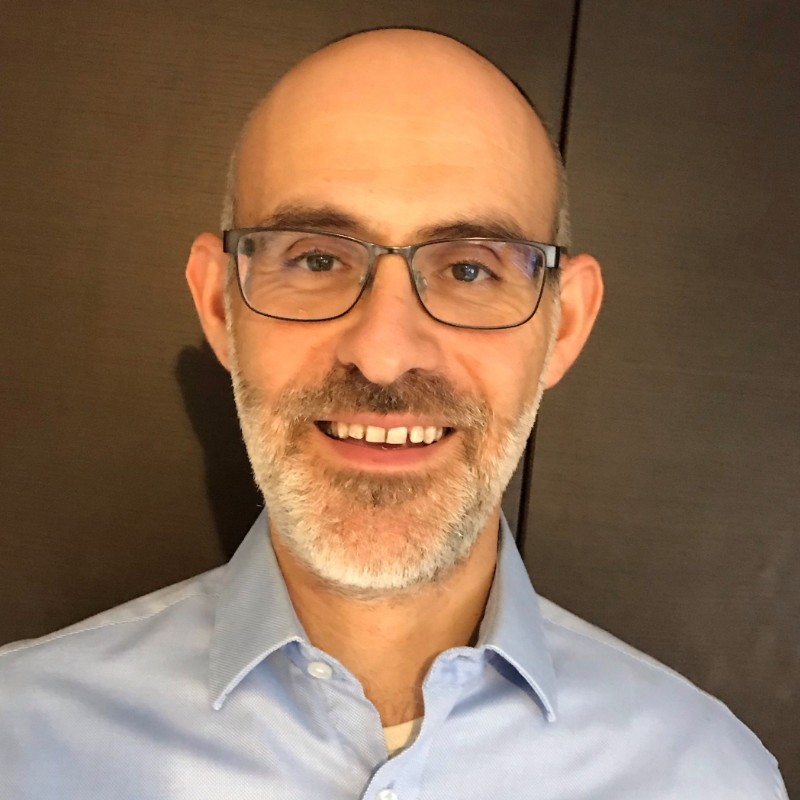 Biography
Paul joined TPR in October 2023 as interim Executive Director of Digital, Data and Technology. This team uses modern technology, digital and data approaches to be an enabler to drive transformation, efficiency and regulatory excellence across TPR in the best interests of savers.
Paul has extensive experience in digital, technology and business change across commercial and not-for-profit sectors. His early career was in the commercial sector, for example delivering large technology and operational change programmes in BT and transforming Sky's eCommerce platform using agile and user-centred approaches. More recently, Paul worked in the not-for-profit sector, firstly modernising national charities and then mostly in local government, delivering sector leading innovation. Paul was one of the founders of the London Office of Technology & Innovation, has featured regularly in digital industry publications and has been recognised for his work via the CIO 100 list.
In his spare time, Paul is a trustee of the charity Electrical Safety First and represents the charity as a Non-Executive Director on the board of their business Certsure which operates UK's main electrical safety standard and qualification NICEIC.
Nicola Parish - Executive Director

Biography
Nicola was appointed to TPR's Board as Executive Director of Frontline Regulation on 1 August 2016 having previously held a number of roles at TPR.
Nicola is now responsible for overseeing all of our frontline activities from intelligence gathering and analysis, activities by our Customer Support team and our supervision and enforcement teams. This covers the breadth of our work from the more straightforward compliance breaches through to complex enforcement case work. Whilst at TPR Nicola has been Director of Case Management and Director of Legal Services and Enterprise Risk Management.
She joined TPR as a litigation lawyer in 2008 having previously managed investigations in the Enforcement Division of the FSA.
Nicola was a senior prosecutions lawyer at the Securities and Futures Authority and a commercial litigator at City firm Denton Hall where she began her career.